JuJu Travel Box Spring 2022

Come explore the beauty in The Kenyan skies! This Spring we will journey through the Safaris and discover natures beauty. Kenya is a country in East Africa. It is known for its wildlife safaris, beautiful People, and mouth watering delicacies.
You can visit any or all the attractions suggested in this portal. Click below to explore  and recipes. Come back each week for more update.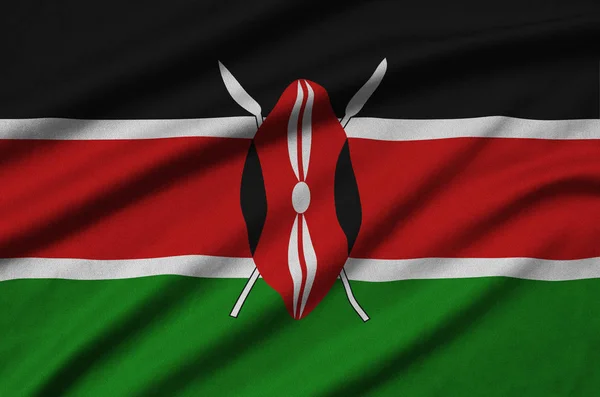 There are 68 different languages spoken in Kenya. The official language is Swahili.
Kenya's Kalenjin tribe has been dubbed 'the running tribe' for its unbelievable ability to spawn world record breaking runners.
It is a criminal act to hunt any protected animal in Kenya. Laws have been introduced in most African countries to protect the African lion, African elephant, Cape buffalo, black and white species of rhinoceros and the African leopard.
Kenya has 50 national parks and reserves
Kenya's Lamu Island, located off the northeast coast, is car-free.
Mount Kenya is the highest mountain in Kenya and the second-highest (after 

Mt Kilimanjaro

) in Africa.
Jambo is the most widely-used greeting? If you are greeting the locals when you are in Kenya, simply say Jambo! as this is the closest translation to hi/hello in the English language.  
Coffee is recognized as one of the most valued exports in the country
Kenya was a 

colony of the United Kingdom

 from 

1920

 until 

1963

. Since its independence, it has been a republic, with a president, a national assembly, called the Bunge, and a legal system.
RECIPES
If you create any of these delicious recipes, be sure to post it and tag us!         
Ugali- Simple and satisfying, this cornmeal porridge from Kenya, is the perfect accompaniment to soups, stews, and savory curries.
INGREDIENTS
For Ugali
2

 

cups

 

water

1 1/2

 

cups

 

medium or coarse-ground

 

white cornmeal (white is traditional, but yellow works fine)
for Curry:
4

 

cups

 

of water

2

 

pounds

 

sirloin steak tips, cut into bite-size pieces (sirloin steak tips are a great choice for dishes like this, where the meat will have the opportunity to stew and soften in the flavorful liquid base but doesn't require many hours of cooking like cubed chuck or stew meat)

4

 

cloves garlic, minced

2 teaspoons

 

ground ginger

2 tablespoons

 

cooking oil

2

 

medium red onions (about

 

1

 

pound), finely diced

4

 

medium tomatoes (about

 

1

 

pound), diced

2 tablespoons

 

paprika

1/2 teaspoon

 

black pepper

 

or to taste

2 teaspoons

 

curry powder

 

- mild, medium, or spicy - it's up to you!

4 tablespoons

 

tomato paste
Salt to taste
fresh hot chilis (such as jalapeño), sliced for garnish
Fresh cilantro leaves for garnish
 DIRECTIONS
Ugali recipe:
Bring the water to a boil in a medium saucepan.
Reduce the heat to low, and stirring constantly with a whisk, slowly add the cornmeal to the boiling water. The ugali will begin to thicken quite quickly.
Continue cooking on low heat, stirring every minute or so with a sturdy

 

wooden spoon, until the ugali begins to pull away from the sides of the pan and hold together, and takes on the aroma of roasted corn. Turn it out immediately onto a serving plate. If you would like, using a spoon or spatula, quickly shape it into a thick disk or round.
The ugali will continue to firm as it cools, and will be thick enough to cut with a knife (similar to firm polenta).
Serve it up with

 

Kenyan Beef Curry

 

or your favorite savory stew.
Curry recipe:
Bring the 4 cups of water to a boil in a

 

Dutch oven

 

or soup pot. Add the beef, garlic, and ginger, and stir well. Bring to a gentle simmer, cover, and cook, stirring occasionally, for 20 minutes. If you get any foamy scum on the top, not to worry, simply spoon it away or stir it back in.
Remove from the heat, and drain, but reserve the excess water for later.
Return the pot or

 

Dutch oven

 

to medium heat with the 2 tablespoons of cooking oil. Once the oil is shimmering, add the onions and cook, stirring occasionally, until softened, 5 to 7 minutes.
Add the tomatoes to the onions, and continue cooking, stirring occasionally, until the tomatoes are falling apart, 3 to 5 minutes.
Add the drained beef to the tomato and onion mixture, and stir well. Continue cooking over medium heat for 5 minutes, stirring occasionally.
Add the paprika, pepper,

 

curry powder,

 

tomato paste, and salt to taste, and stir well.
Add back the excess water that was used for cooking the beef, along with enough extra water to cover. Bring to a boil, reduce heat, and simmer, uncovered, stirring occasionally, for about 1 hour, or until the meat is tender and the sauce is thickened. Add additional water if your beef curry begins to dry and stick, or if would like your curry to have more of a soupy consistency.
When the beef curry is ready, remove from the heat, give it a taste, and adjust the seasonings as desired. Garnish with fresh chilis and cilantro.
ENJOY!